Our menus
The cuisine at PanEVO Restaurant is based on three simple promises: Simple.Fresh.Italian. Rather than a "standard", fixed menu, we propose a continuous changing offer that depends on produce personally selected by our chef each day.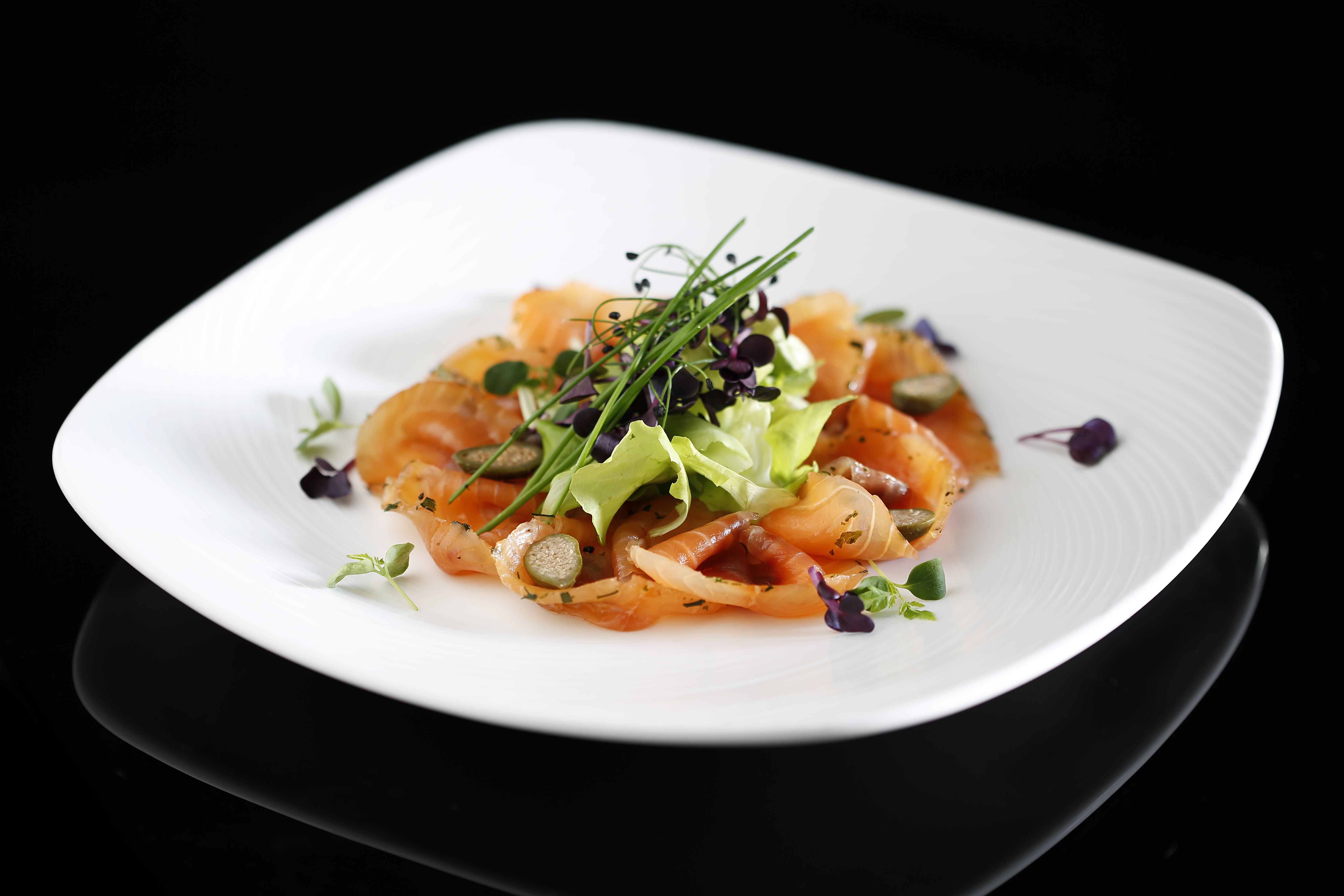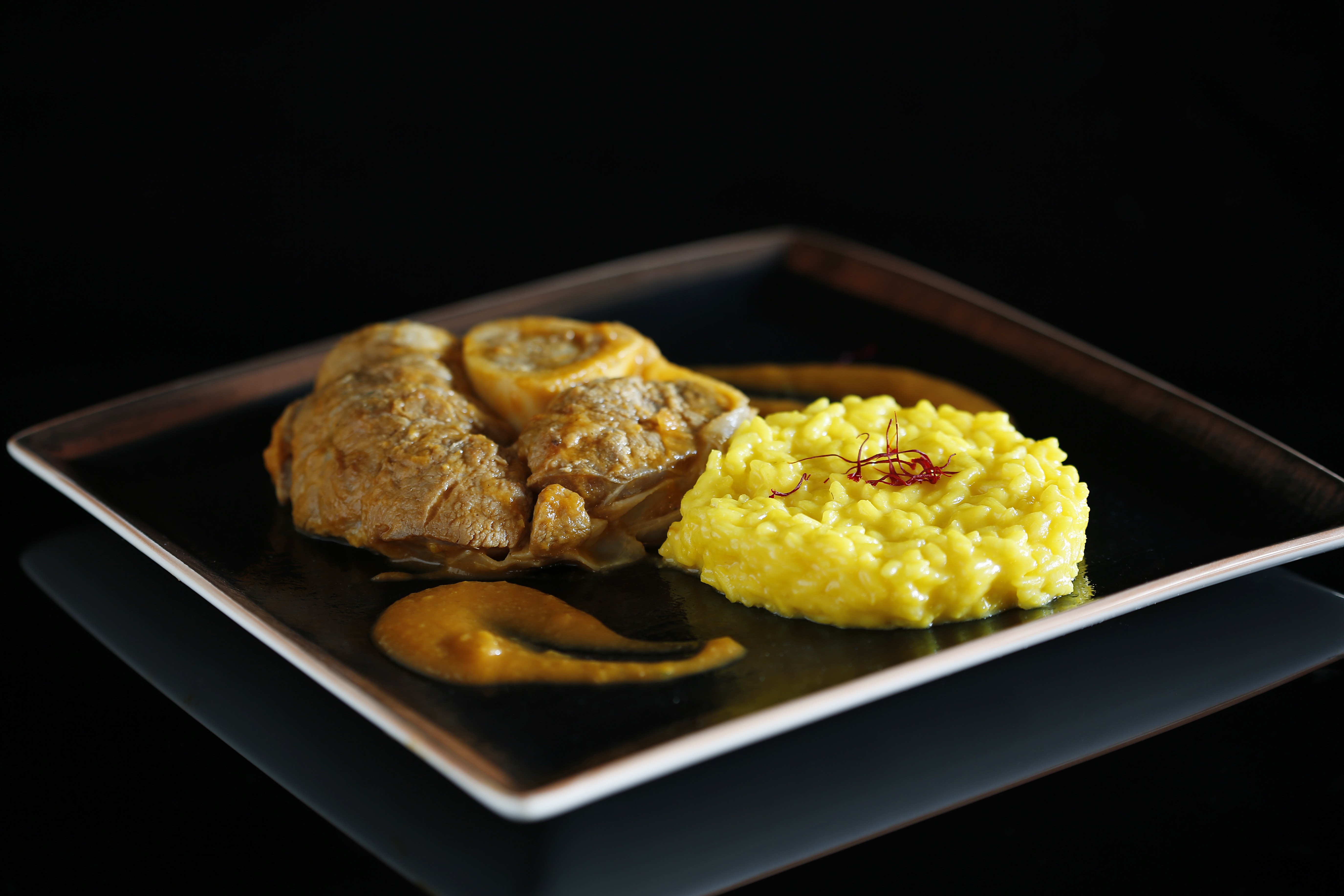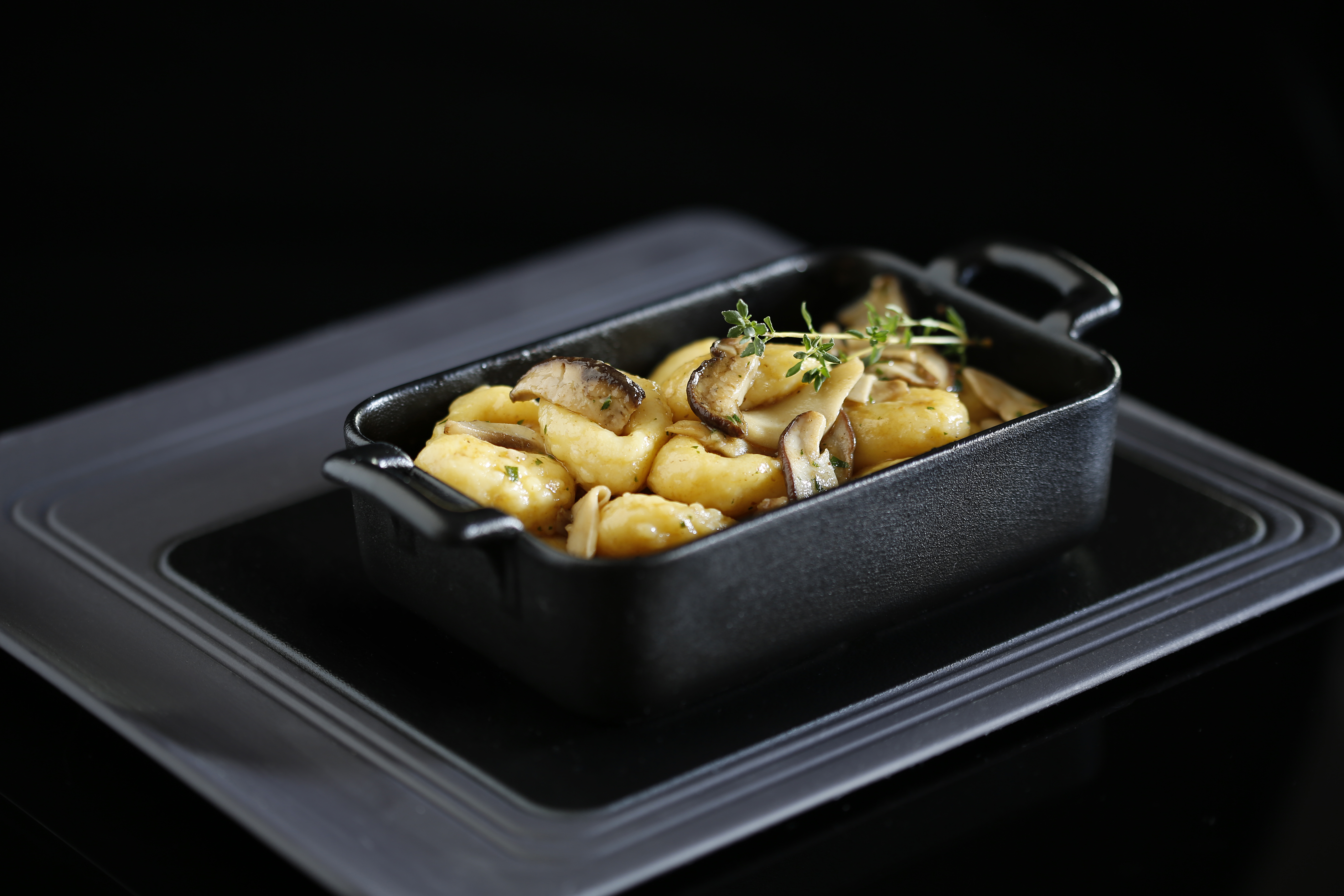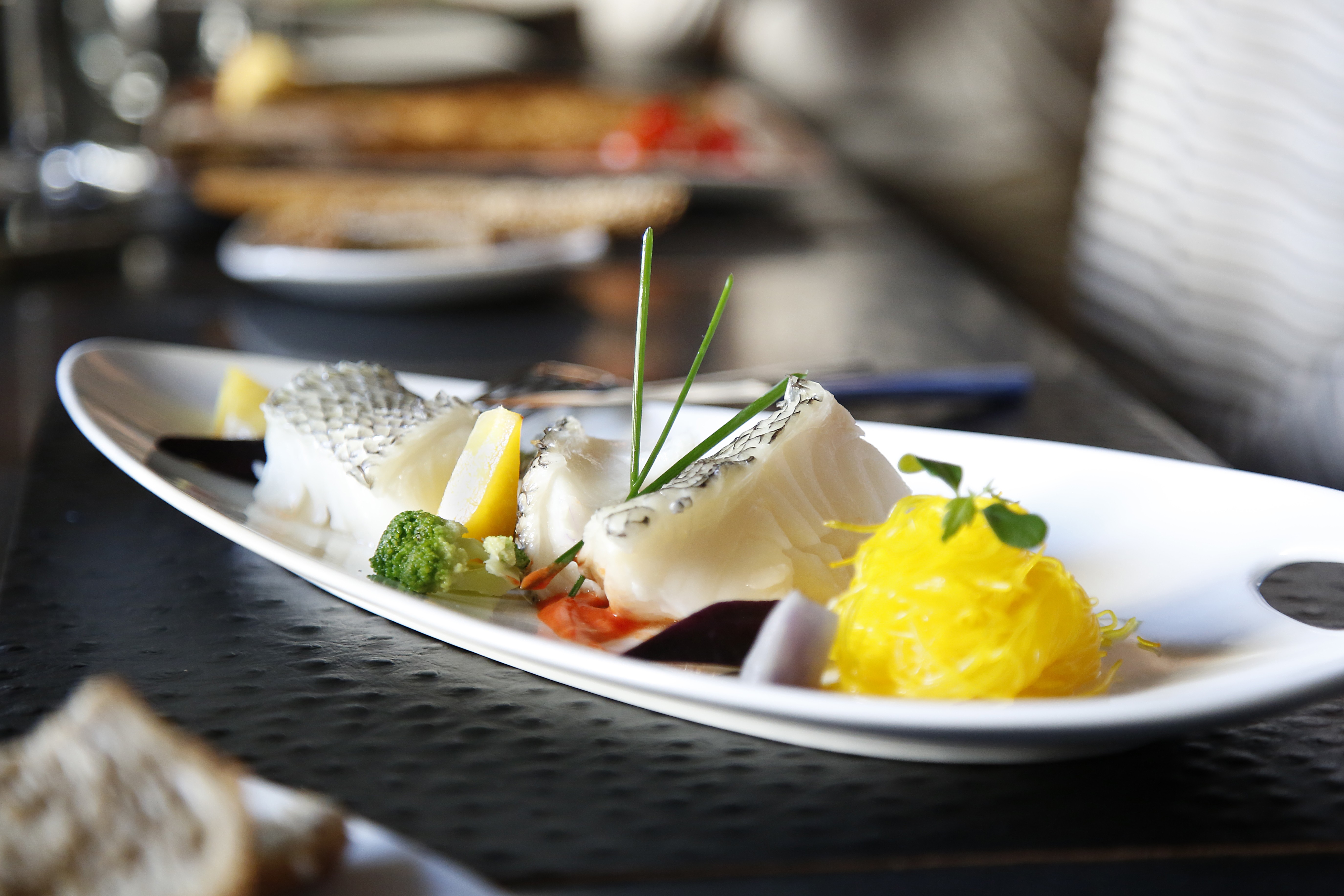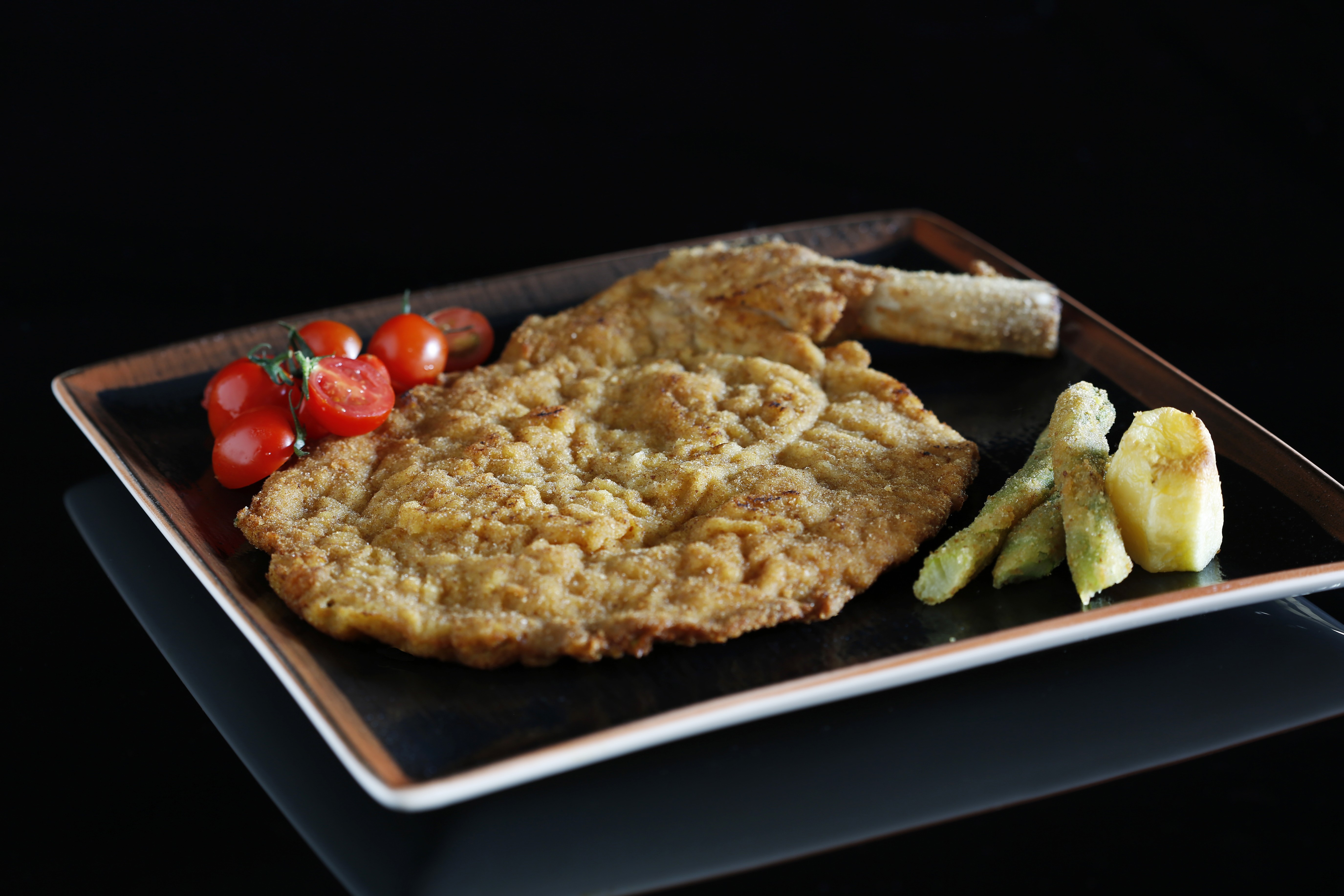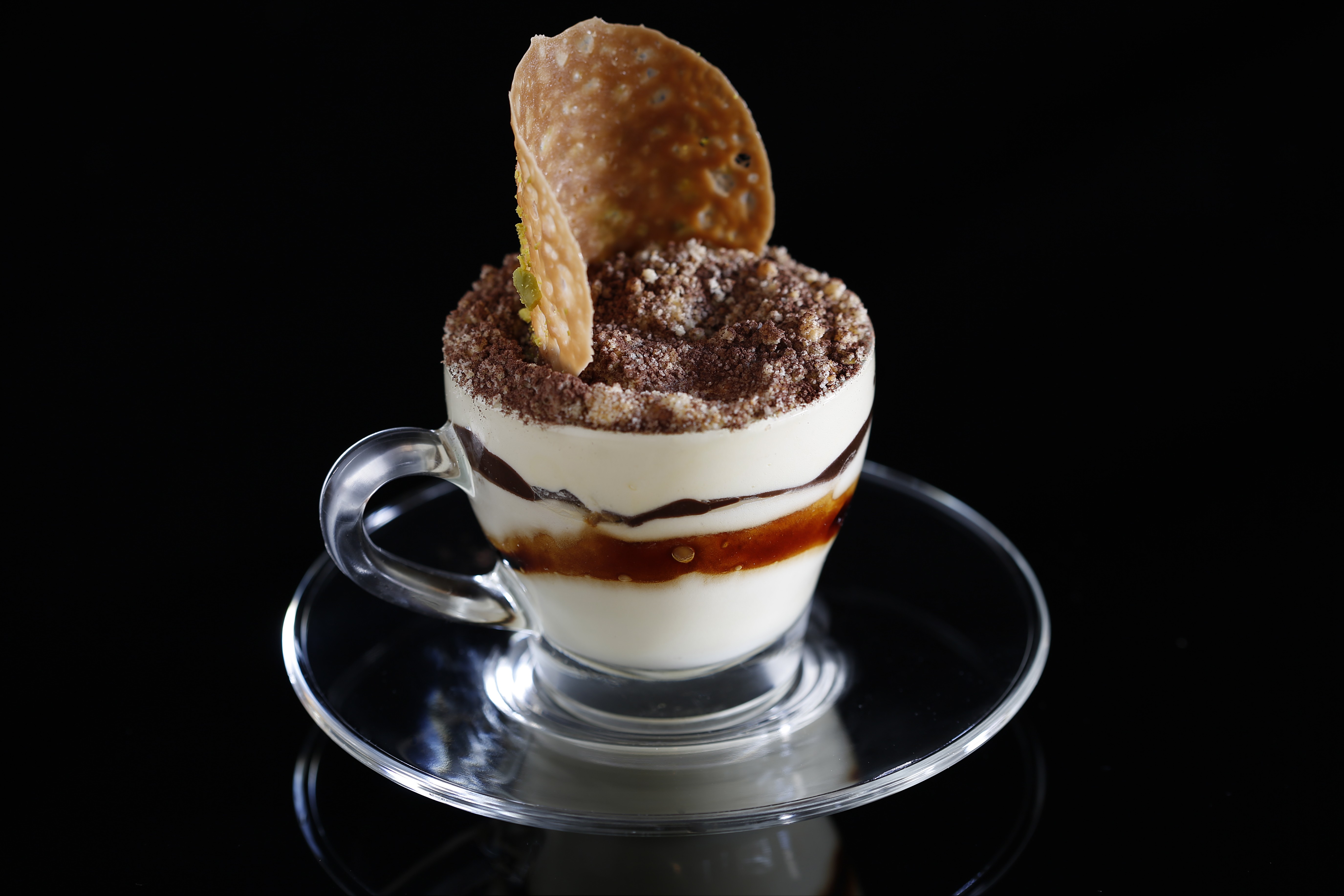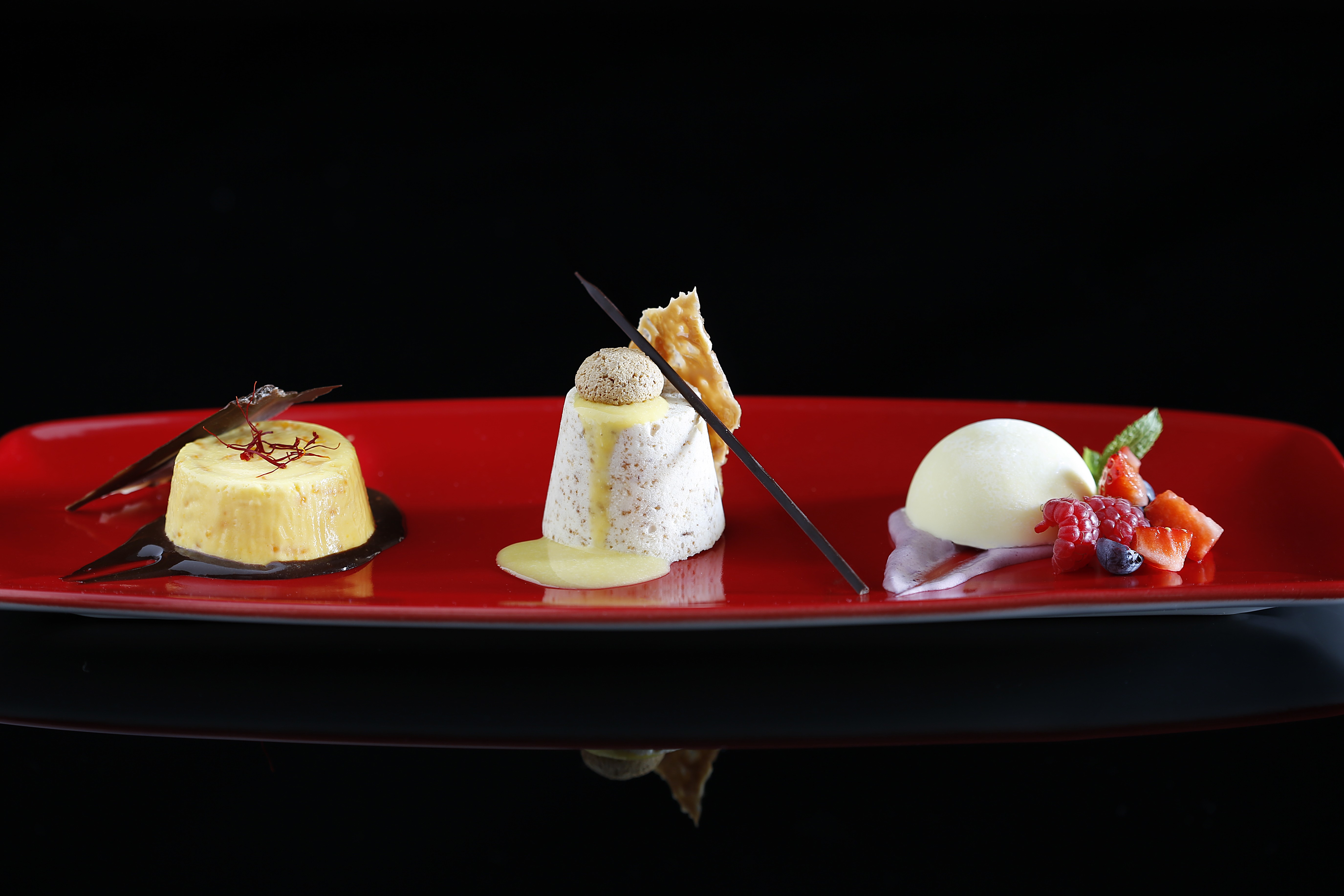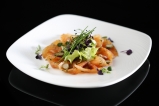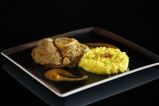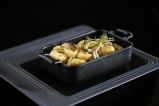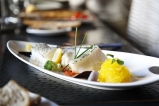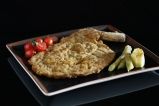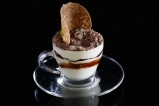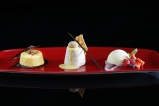 Chef specialties
Breakfast | Buffet
Breakfast | À la carte
Breakfast | SuperFoodsRx
Breakfast | Kids menu
Evening Menu
Healthy Kids menu
Vendemmia 2017
Chef specialties
To taste some of traditional dishes of Milanese cuisine, choose one of specialties our Executive Chef Augusto Tombolato advises.
Chef Augusto's signature dishes
Wild salmon carpaccio - 23
marinated and smoked by Chef Augusto with herbs, on a mixed garden salad
Creamed Risotto alla Milanese - 32
with vialone nano rice "Gli Aironi", saffron from Lombardy and veal "ossobuco"
Augusto's famous hand-made potato gnocchi - 20
with sauce of the day
Steamed black cod fillet - 35
with fresh garden vegetables and saffron-flavoured soy noodles
Augusto's Cotoletta alla Milanese - 35
browned in clarified butter and served with tomato concassé and lightly breaded asparagus
Chef specialties - Desserts
Tiramisù according to grandma - 12
Dessert trio, when you can't decide - 14
Augusto's crème brûlée - 10
Prices indicated in Euro.
Should you have any specific dietary requirements, including any allergies that you would like to make us aware of, please inform our staff. For more information, please ask to speak with our Restaurant Manager.
Breakfast | Buffet
Morning is a time for renewed energy. Recharge yourself at PanEVO Restaurant.
Buffet breakfast
Choice of espresso, barley espresso, american coffee and cappuccino
Hot chocolate, milk, selection of tea and infusion
Fresh whole, skimmed milk and soy milk
Choice of home-made cakes, muffins and daily baked croissant
Selection of regional breads and rusks
Organic, dietetic jams and honey, nutella
Selection of cereals, muesli and dried fruits
Natural, low fat or organic, with cereals or fruit yogurt
Selection of fresh sliced fruits and fruit salad
Freshly squeezed grapefruit and orange juices
Apple and cranberry juice
Scrambled eggs with bacon and sausage
Typical italian cold cuts
Selection of sliced italian cheese
Price per person - €40.00
Breakfast | À la carte
Morning is a time for renewed energy. Recharge yourself at PanEVO Restaurant.
Coffee and others
Espresso coffee and macchiato, barley coffee, decaffeinated coffee - €4.00
American coffee, cappuccino, chocolate, double espresso - €6.00
Skimmed, whole, semi-skimmed and soy milk - €5.00
Selection of tea and infusions - €8.00
From the oven
Croissants basket - €9.00
Pancakes with maple syrup - €13.00
The bakery basket - €7.00
Freshly baked pastry basket - €10.00
Cereals and yogurt
Selection of cereals - €7.00
Selection of natural low fat, organic, wth fruits, with cereals yogurt - €7.00
Fruit, freshly squeezed and fruit juices
Freshly squeezed orange, grapefruit or lemon juices - €9.00
Pineapple, tropical, apple or tomato juices - €9.00
Blended fresh fruit and vegetables - €15.00
Fresh sliced fruit salad - €12.00
Fresh wildberries cup - €19.00
Fresh farm eggs
Two fresh farmed eggs cooked as you like - €12.00
Two fresh farmed eggs cooked as you like - €16.00
With a choice of bacon, ham, sausage or wurstel
Omelette with vegetables / mushrooms / ham or cheese - €18.00
Hot and cold dishes
Naturally dried beef - €18.00
Breakfast | SuperFoodsRx
Our SuperFoodsRx breakfast menu features dishes made mainly from ingredients high in nutrients, antioxidants and delicious flavors.
Breakfast SuperFoodsRx menu
Bluberry banana smoothie with muesli - €11.00
Poached eggs with smoked salmon - €18.00
Spicy smoked turkey and scrambled egg taco - €18.00
Scrambled white eggs whit broccoli and cheddar - €15.00
Smoked salmon, silky tofu and avocado - €20.00
Juices - Westin Fresh
by the Juicery
Carrot, orange, ginger, mango - €15.00
Celery, cucumber, lime and coconut water - €15.00
Smoothies
Berry, basil, cacao, herbal tea, dates and almond milk - €15.00
Raspberries, strawberries, mint, rosewater, dates and almond milk - €15.00
Breakfast | Kids menu
At PanEVO Restaurant we care about our junior guests and treat them to our healthy breakfast menu.
Baby spinach & cheese omelette - €18.00
served with fruit salad
Breakfast cereal - €10.00
served with season fruit and milk
Oatmeal with apples and walnuts - €10.00
served with honey and milk
Evening Menu
Treat yourself to a delicious dish with the freshest ingredients from the market selected by our Executive Chef Augusto Tombolato.
From the fish market
Grilled mixed fish - €35
with courgettes cream and garden vegetables
Turbot fillet - €34
with citrus and vegetable à la julienne
Garden fresh
Tempura-fried pumpkin flowers - €19
stuffed with vegetables on a tomato coulis
Garden fresh season vegetables - €15
grilled or steamed
Finest reginal cuts
Chicken - €33
with lemon grass, pineapple, ginger and Thai rice
Fassone beef fillet - €34
with crunchy asparagus and cardamom sauce
Our sweet suggestions
Raspberry and white chocolate tart - €14
with yoghurt and ginger sauce
Sliced freshly picked fruit selected by Chef Augusto - €12
served with fruit sherbet or gelato
"We all scream for ice cream" - €13
Chocolate, vanilla, Piedmont hazelnut chocolate, coffee and pistachio gelato Strawberry, lemon, green apple, mango, pear and passion fruit sherbet
Healthy Kids menu
Eating isn't just for adults. That's why we've teamed up with SuperChefs™, a group of doctors, dentists and dietitians dedicated to educating kids on the importance – and the fun – of eating smart. From cooking and enjoying nutritious foods to staying active, SuperChefs helps kids discover the upside of healthy living. Each of these special SuperChefs offerings is as delicious as it's nutritious, making kids and parents happy.
Lunch & Dinner
Asian-style salmon - €21.00
Baked salmon with fresh ginger, carrots, red peppers, onions and sesame seeds
Family vegetable platter - €10.00
Assortment of fresh, raw vegetables served with low-fat ranch sauce
Chicken & vegetable kebab - €21.00
Served with zucchini, mushrooms, cherry tomatoes and sides of cornbread, tzatziki sauce and tropical salsa
Chicken cobb salad - €15.00
Mixed greens, chicken, egg, cheese, avocado and cherry tomatoes with low-fat dressing
Filet mignon & smashed potato - €21.00
3 oz. beef tenderioin with potatoes for smashing and served with broccoli, carrots and cherry tomatoes
Tuna salad sandwich - €15.00
Served on whole wheat breat with lettuce and tomato
Drinks
Juice - €9.00
Orange/grapefruit/pineapple
Still/sparkling water - €7.00
Desserts
Fresh berry mille-feuille - €10.00
Filo pastry layered with fresh berries, low-fat yogurt and whipped cream
Fruit kebabs - €10.00
Fresh fruit served with low-fat Greek yogurt and a cornbread cookie
Vendemmia 2017
Enjoy an exclusive Vendemmia experience in Milan and taste our dedicated menu with unique enogastronomic matchings available from the 9th until the 15th of October, exclusively at PanEVO Restaurant.
2 course menu
for Euro 35 per person, VAT included
Risotto
with vegetables and Cartizze sparkling wine
Val Venosta apple cake
with cinnamon and Moscato sauce
Glass of house wine, water and coffee included
3 course menu
for Euro 60 per person, VAT included
Risotto
with vegetables and Cartizze sparkling wine
Veal fillet
with glazed grapes and chestnut honey
Val Venosta apple cake
with cinnamon and Moscato sauce
Glass of house wine, water and coffee included