Chef Augusto Tombolato
"A good meal is not just a good meal. It is an experience, like a dream that deeply touches our emotions and involves all of our senses, stimulating them one by one and leaving us with clear memories."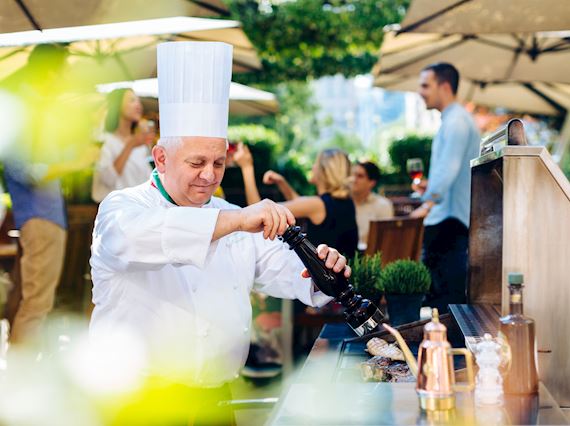 Chef Augusto Tombolato
Augusto Tombolato, born in 1960 in province of Varese, in the north of Italy, became the Executive Chef of PanEVO Restaurant 10 years ago, after having gained a wide experience in Italy and abroad. He is the last one of four brothers and he grew up in a rustic reality, a farmer family, where he was taught solid values: solidarity, commitment and love towards earth and its fruits. The inebriating scent of the codfish cooked with homemade polenta during the Saturdays spent with his family, the taste of fresh squeezed milk, the evenings spent with his brothers and friends eating freshly baked bread and tomatoes under the shadow of the grapevines are all still vivid and precious memories to him.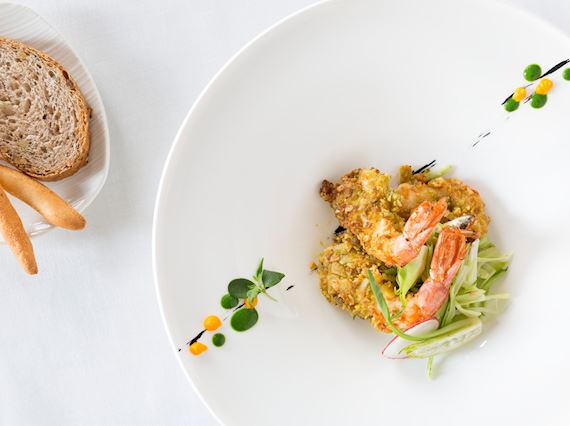 Culinary Creations
Augusto had a simple life, genuine and full of love, the kind of love he saw in his father's dedication to the land and his mother to the kitchen, that kind of love that today you can feel in his dishes and that he brings to the guests of the PanEVO restaurant.