PanEvo Restaurant
Simple.Fresh.Italian.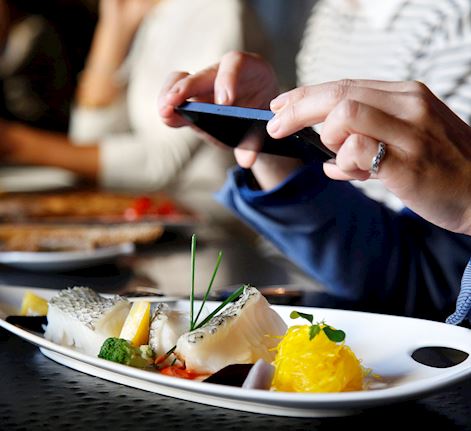 Please be informed that according to Ministry of Health's guidelines, the Restaurant will remain closed until further notice
PanEVO Restaurant is a newly renovated venue combining tradition, simplicity, innovation, Made in Italy design and cuisine based on best available, accurately selected, fresh seasonal products. The culinary attention shifts away from a standard menu to a continuously changing offer, where the constant is the quality of the food and the never-ending effort of the Executive Chef Augusto Tombolato in delivering amazingly diverse and unique "Simple. Fresh. Italian." specialties. A Mediterranean duo of bread and olive oil plays a leading part and accompanies the guests on their gastronomic journey at the Restaurant PanEVO that takes its name from a combination of both words in Italian.
PanEVO Terrace Seasonal Closure: September 16th
Breakfast
7:00 AM - 10:30 AM
Dinner
Temporaly Closed