PanEvo Restaurant
Simple.Fresh.Italian.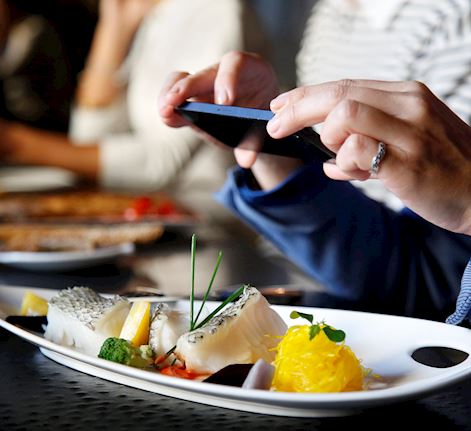 Please be informed that the Restaurant will remain temporarily closed and that, in the meantime, the service of both breakfast and all day dining has been temporarily moved to The Lounge Bar until further notice. PanEVO Terrace welcomes its Guests open-air for dinner with a dedicated menu.
PanEVO Restaurant is a refuge of true Italian taste open to whoever loves the authenticity, freshness and quality of the finest Italian cuisine. The culinary attention shifts away from a standard menu to a continuously changing offer, based on best available, accurately selected products. Each ingredient reveals its story of soil, sun and skill. The sourcing of local, seasonal ingredients is at the heart of our philosophy.
Bread and oil reign supreme. The perfect fusion of their fragrances is the harmony on which our Executive Chef Moris La Greca bases the menu. The scent of the bread kneaded with sourdough starter and cooked in a stone oven is the essence of PanEVO. Olive oil, which drop by golden drop infuses flavour and wholesomeness to the dish, is the King Midas of the Mediterranean diet. In our kitchen we only select the finest Italian labels, fruit of a continuous research.
Breakfast & All Day Dining
Served at The Lounge Bar
Dinner at PanEVO Terrace

7 PM - 11 PM