Terrazza PanEVO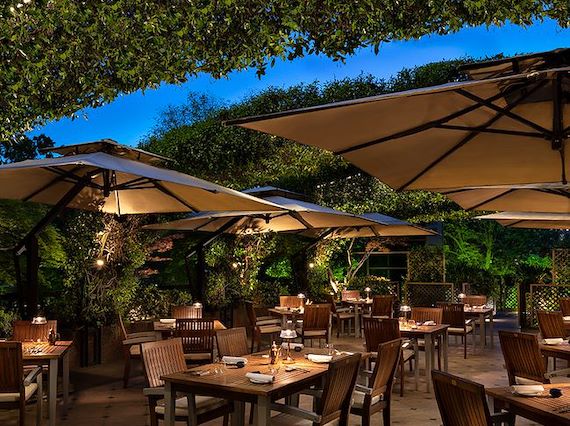 Terrazza PanEVO - Summer dining
Experience Milanese al fresco dining with the advent of spring and summer, when PanEVO Restaurant moves outside to inhabit Terrazza PanEVO, an enchanting urban oasis in the heart of the city. A private access through a dedicated external elevator guides the guests to this tranquil private patio immerged in a blooming jasmine cascade. Styled with swathes of greenery and scented flowers, the terrace is a natural boundary from the bustling energy of Milan and proves a stimulating draw for both locals and guests.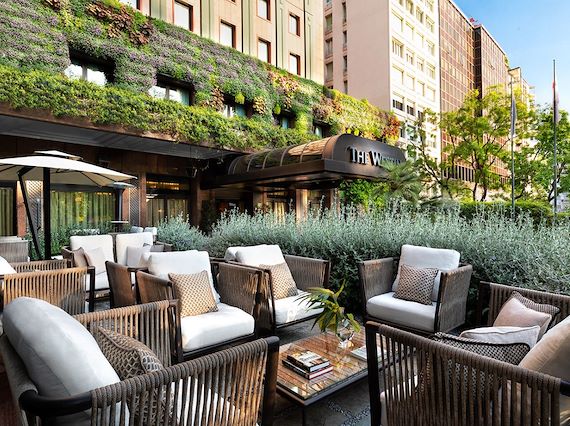 Everyday Aperitivo
Our outdoor patio welcomes you everyday at golden hour, to enjoy the joyful atmosphere of gathering and taste a tantalizing aperitivo, that will make your outdoor experience even more convivial and relaxing. Then, a dinner at PanEVO Terrace, will fuel your nights, immersed in the green and blooming arcades of our terrace with a panoramic view.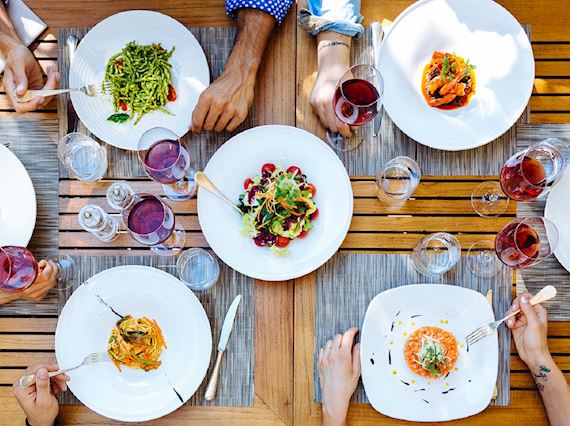 The Menu
Light and fresh, the flavors are carefully balanced by our Executive Chef Moris La Greca, who is passionate about the way seasons determine the ingredients and flavor combinations. He merges light and genuine formulas, paying homage to seasonal fresh ingredients. Open for dinner, the restaurant has a thriving reputation for combining carefully selected fresh products to create a Mediterranean culinary selection of authentic, Italian dishes.