About Us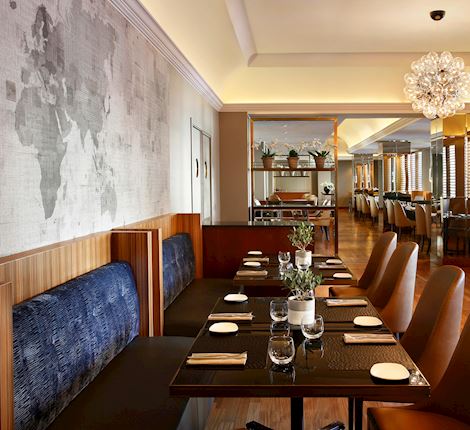 Location:
Piazza della Repubblica 20, Milan 20124
Breakfast & All Dining - Temporarily moved to The Lounge Bar
Lunch & Dinner - Served at Terrazza PanEVO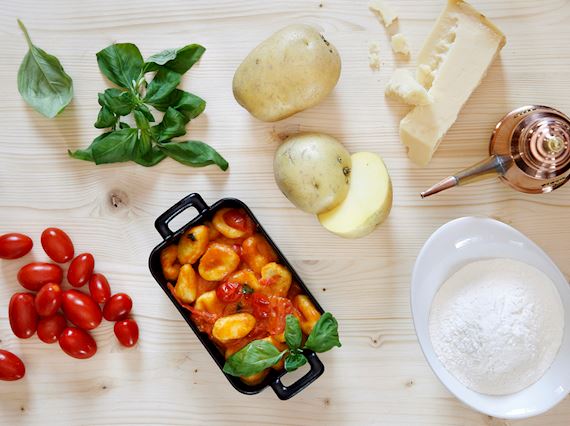 About us
Eat well at signature Italian restaurant PanEVO, serving up traditional, regional cuisine in an intimate and refined location. Here is where diners experience the time-honored bread and olive oil ritual and Mediterranean dishes are served with a Lombard twist. Light and fresh, the flavors are carefully balanced by our Executive Chef Moris La Greca, who is passionate about the way seasons determine the ingredients and flavor combinations. Simple. Fresh. Italian. Each of our dishes is a story of Italian taste, whose only real secret is a love for every ingredient.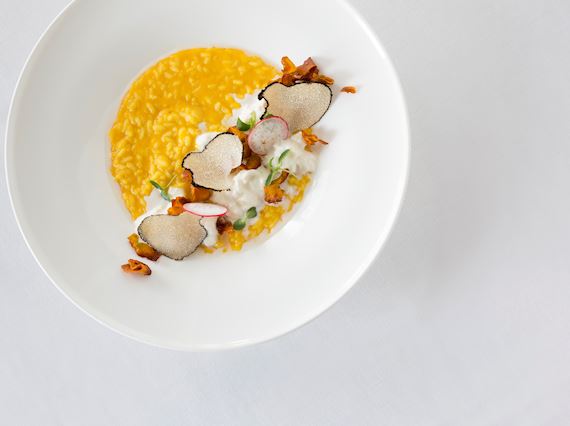 SIMPLE
In the name lies the simplicity: "Pan" - bread - and EVO - as of Olive Oil. The perfect fusion of their fragrances is the harmony on which our chef bases his menu. The scent of the bread kneaded with sourdough starter and cooked in a stone oven is the essence of PanEVO. Olive oil, which drop by golden drop infuses flavour and wholesomeness to the dish, is the King Midas of the Mediterranean diet. In an intimate, refined and delightful atmosphere, savour simple dishes of Italian tradition with the finest ingredients boosting simplicity, lightness and genuineness, masterfully mixed by our Chef.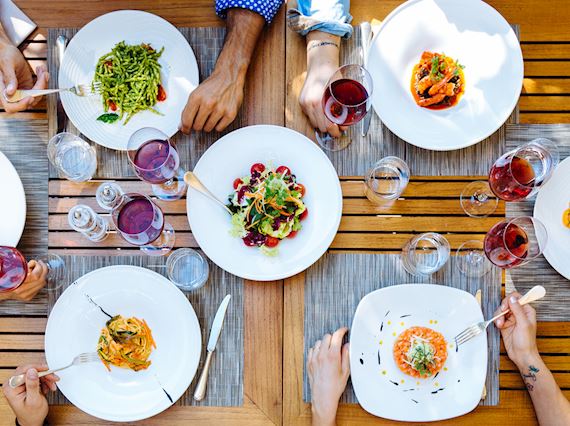 FRESH
It is in the morning that the market offers the best selection of produce. In the thin early morning air our Chef inspects the colours, takes in the aromas, selects the stars of the menu and conjures up food pairings and presentation. The sourcing of local, seasonal ingredients is at the heart of our philosophy, being aware that the true challenge for the contemporary gourmet is to serve simple, inestimable flavours but in consistently imaginative ways.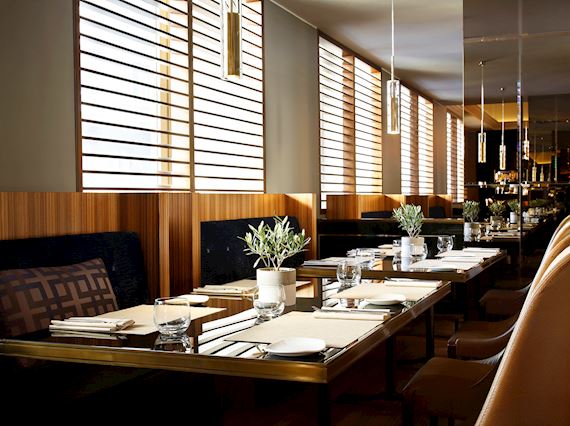 ITALIAN
Complementing the food concept, the design of the space has been conceived to create informal interiors, with natural materials and clean lines as a tribute to Italian design masterpieces. Wood is given a modern edge combined with sleek and minimal elements - such as the designer lamps by Achille Castiglioni - for a comfortable yet special feeling - that of being truly welcome.